LATEST GOINGS ON AT THE SCHOOL...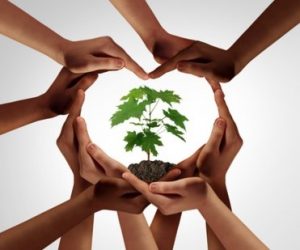 On Thursday, April 22, we celebrated Earth Day. Our PYP and MYP students participated in some activities connected to it and, in turn, contributed something to our planet.
K1 and K2 students already started weeding and digging, planting seeds and plants in their gardens on Tuesday and continued throughout the week. They also listened to stories about how to be caring toward our planet and also gave some suggestions.
As the whole world celebrated Earth Day, 1m students dedicated some time to our planet, too. We planted our herbs from our indoor garden corner outside, we spend some time under the treetops reading a book connected to the environment, and even a bird came and listened with us. We discussed recycling, took care of our classroom and tidied it during the afternoon programme.
PYP students were running during PE (Environmental Solidarity Run) and donated their kilometres to a good source – to people who have suffered due to the consequences of environmental changes. We pointed out the importance of Earth Day during Slovenian lessons, read a text in Slovenian, and became familiar with a Slovenian ecological poem. Some of the Homeroom lessons this week were connected with cleaning our environment (classrooms, lockers, drawers) and conversations about how small actions can make a difference to our planet.
6m and 7m students took action and went outside with the purpose to clean the school's surrounding (the area from Bratovševa ploščad to the home for the elderly). 8i and 8m students had a cultural day, and they celebrated Earth Day by focusing on environmental art, recycling, and upcycling.
Thank you all for contributing your good deeds to our unique planet.
Earth Day Every day.
Don't throw your future away.